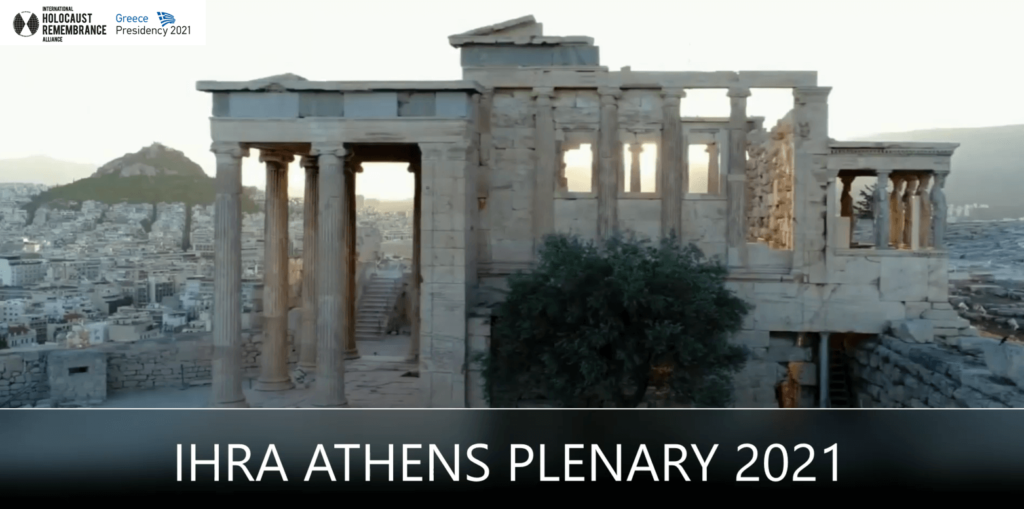 The IHRA Athens Plenary takes place in digital form, from 31 May to 10 June 2021.
Around 200 delegates, experts and observers from the 34 member states of the IHRA attend the Athens Plenary to discuss politically relevant issues related to the Holocaust and the genocide of the Sinti and Roma.
Committed to the principles that inspired the assumption of the annual IHRA Presidency by Greece in April as well as to its priorities, the Greek Presidency is hosting in the Athens Plenary the IHRA's experts and political representatives who will focus their efforts on countering Holocaust distortion and safeguarding the historical record. Our common aim is to strengthen the moral commitment of societies and to combat growing Holocaust denial and antisemitism.
Athens Plenary in Action