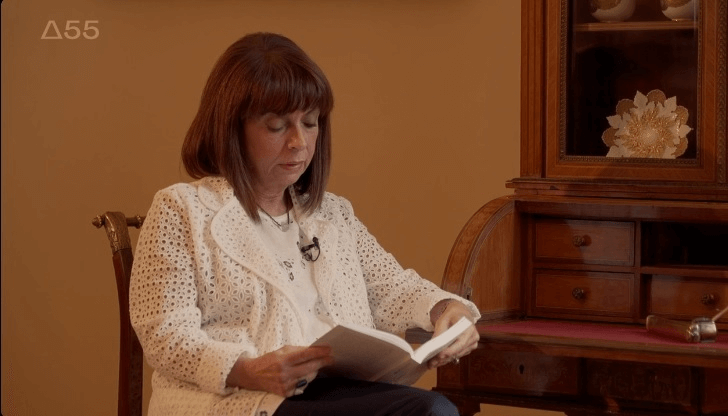 Within the frame of the Thessaloniki Plenary, the Greek Presidency of the IHRA organized as a side event the presentation of the documentary "Do not forget me": a 2020 documentary directed by Grigoris Apostolopoulos and produced in the framework of the annual Dimitria Festival, the leading cultural institution organized by the City of Thessaloniki.
The documentary is based on the book titled Do not Forget Me. Three Jewish Mothers Write to their Sons from the Thessaloniki Ghetto, edited by Leon Saltiel, historian of the Holocaust in Greece and member of the Greece's Delegation to IHRA.
The book contains some 50 letters sent by three Jewish mothers from the ghetto in Thessaloniki to their sons, who were in hiding in Athens during WWII. The letters were written during the period of deportations of the Jews of Thessaloniki and until the departure of the three mothers for Auschwitz.
These shocking testimonies give a unique insight into the life of the Jews of Thessaloniki, describing the sense of uncertainty, panic and anxiety that prevailed among the Jewish population of Thessaloniki, shortly before and after the first train left the city carrying 2,400 people to Auschwitz-Birkenau on 15 March 1943. The letters show how the mothers themselves perceived and experienced the events, from a woman's perspective that is often absent from historiography.
The documentary features a dramatic reading of the letters, including some by the President of the Hellenic Republic, HE Ms. Katerina Sakellaropoulou.